Abstraction?
May 4- June 4, 2016
(Wednesday-Saturday 2.30-7.30 pm)
Laurence INNOCENTI, painter - Istvan PETO, painter engraver
Janos KALMAR, sculptor (bronze)
 Abstraction versus figuration, this false quarrel, which for a long while has heated the artistic world's minds, is fortunately over. It probably would not have existed if the word "abstraction", taken out from the field of philosophy and applied to art, would not have given rise to many confusions. Indeed, painting or sculpting always isolatesor or extracts some elements from reality, in order to represent them out of their perceptual and emotional context. But, one might say, abstracting the topic of the painting out of its context, is it not one of art's main features?
The artists we represent, are resolutely non-figurative. But they have not deserted reality. For them, as for all the modernity in art, reality is not limited to the perceptual appearances, but also internal, subjective... The artist invents and makes visible (Paul Klee). He paints the world which lives in him and the world he inhabits. Thus, since ever, bridges have been built towards our own particular realities.
Istvan PETO

Istvan Peto cultivates painting like a garden. Shapes of botanical appearance invade fallow plots. Istvan Peto's painting is never where you expect it to be. The delicacy and subtlety of nuanced yellows are sometimes rooted in greys, while elsewhere the flaming cry of an orange-red saturates the eye. The plots are added one to another, and juxtaposed. The sensation of the fragmentary is required, simulating the apparent discontinuity of plant growth. Yet the composition intuitively organized, meets the principle of necessity. With the demanding practice of engraving and the scholar mix of its techniques, he cultivates this discipline as a gardener, slaved to the discontinuous time of seasons. Istvan PETO masters the invasive fertility of its indoor garden, sometimes gently, by a delicate plot, almost slender of an evanescent flower, sometimes with the violence of a black graffity, thick and bushy. Between disparates and paradoxes, each work gains its internal coherence and invites us in a stroll where our eyes, still amazed, will preserve the freshness of the first emotion.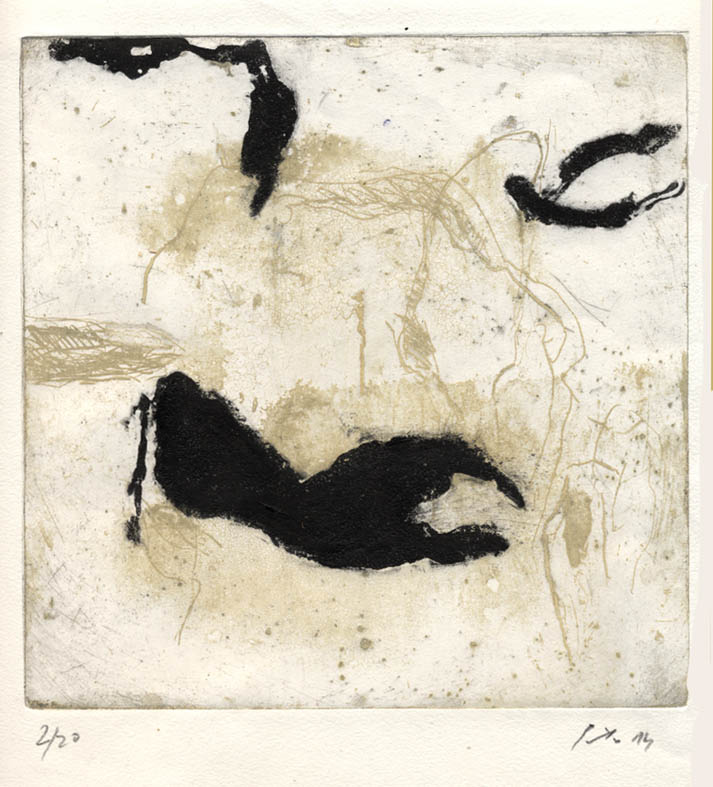 Istvan PETO , aqua fortis etching 20x20cm 2014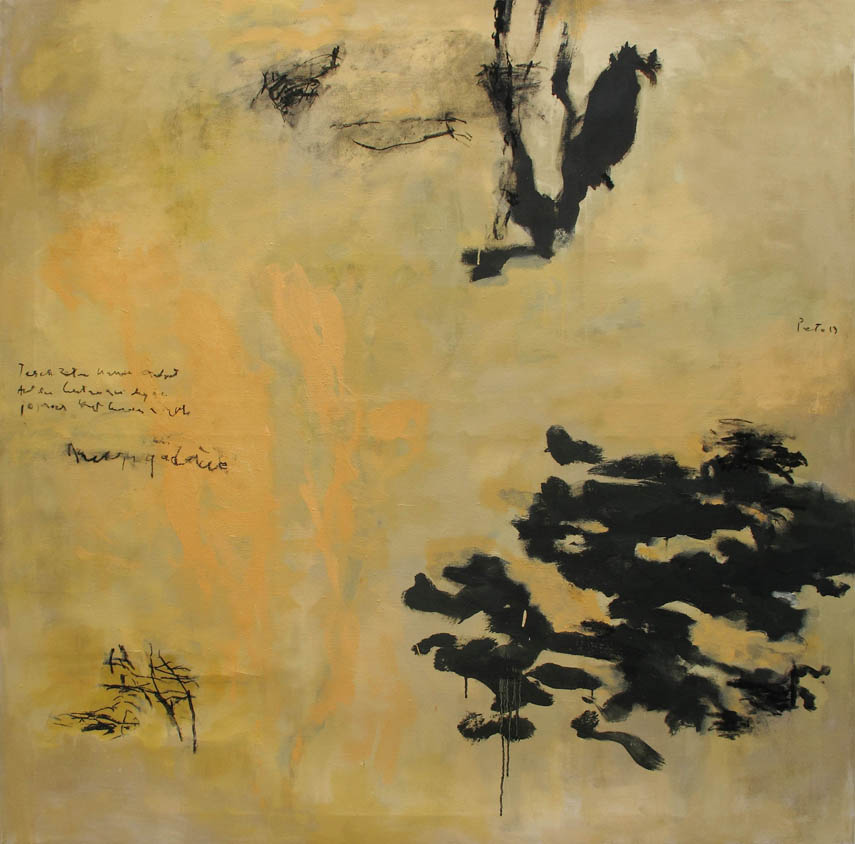 Istvan PETO Without title, oil on canvas150x150cm 2014
Laurence INNOCENTI
The painting of Laurence INNOCENTI invites us to travel. But no exoticism! It is a motionless indoor journey, keeping eyes and imagination on the alert. The beauty of the world is simply there, and the artist gathers a precious fruit. "I paint the colours of the sky and the blue sea, flowers and fruits of my garden, the red of cherry, the ripe violet fig, the yellow of the sunflower, and, softer, the pink of childhood, " she wrote. This presence, of an intuitive and sensual world, is embodied in her poetic territories. The abstraction of pictorial language expresses the concrete nature. Land and water, wind and light are source of harmony. The joy of painting merges with happiness to exist in this ever renewed immediacy.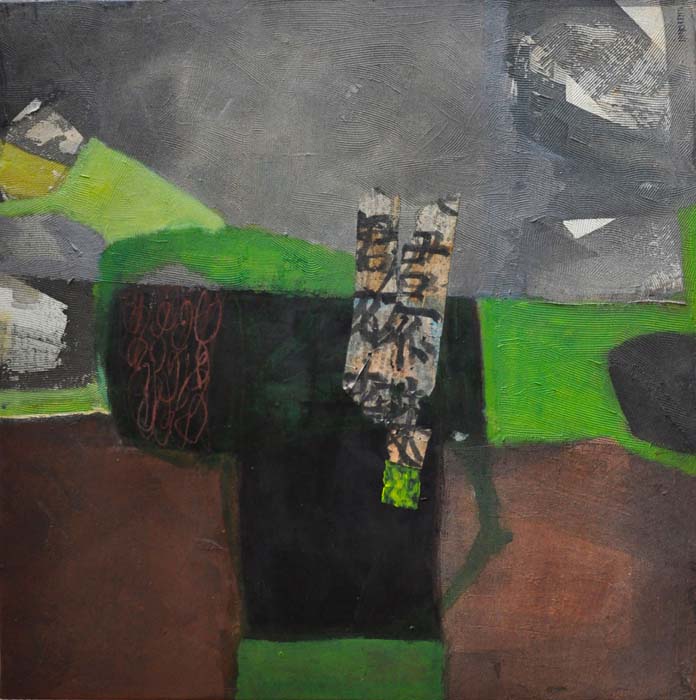 Laurence INNOCENTI Paysage improbable en vert Mixed technic on canvas 60x60cm 2015
Janos KALMAR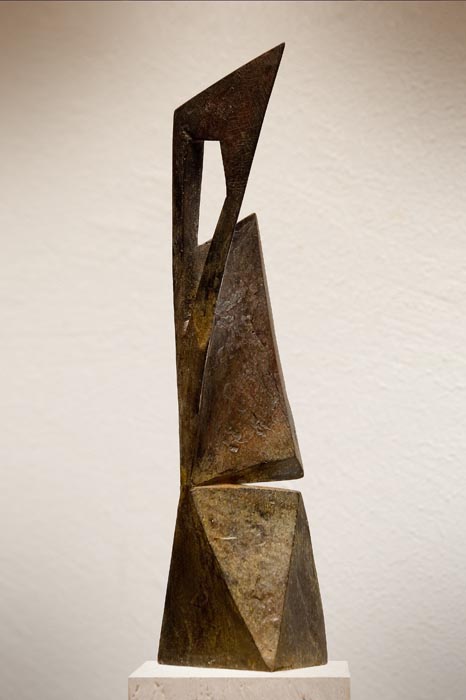 Janos KALMAR Shy, bronze, 200x55x50mm 2010
Our title-question is, since ever, the centre of thoughtand the heart of Kalmar's sculptures. Yet as an apparent paradox, Kalmar casts "figures" in bronze (unless in his recent geo-polymers), that refer to the recurring themes of classical statuary. Standing figure, Elongated figure, Figure sitting on ground, Waiting position, Figure of a sitting boy ... But his "Figures" tend towards an ideal Mankind, abstract, far from any contingency. Neither portrait nor figurative anecdote or even less so, naturalistic... "This tendency to abstraction subtracts somehow art to the flow of the events, it elevates it, and makes it free of any incidence, which makes it autonomous" (Worringer, quoted by J. K.). Janos Kalmar evokes mankind and his timeless presence. His figures sanctify space, the chant of their motionless and silent gestures in as many minimal signs marking the right proportion of fullness and emptiness. This gives a sensation of monumentality even to his smallest sculptures. Measurement, proportion, contrasts of materials, continuity of the piece with its base, they renew all features of modern sculpture from Constantin Brancusi to Henry Moore. The space vibrates and deals with mind.
Biographies
Laurence INNOCENTI

Laurence Innocenti is the daughter of Jacques Innocenti, ceramist artist during the fifties whose production is sought nowadays.
 Studies at the Fine Arts School in Saint Etienne. Lives between Paris and Charente Maritime where she has her studio.
 Many recent exhibitions in France and abroad including:
- Galerie ART aujourd'hui, Paris - Caen ART4 Gallery - Gallery Hossegor - Ruffieux Chambéry - Galerie Elisart, Châtenay-Malabry - Kent Gallery, Istanbul.
Cognac Museum, '' XO3 Femmes ''En Residence", exhibition
Abbaye aux Dames, Saintes & abbeys: Léhon, Trizay, St Aubin les Elbeuf
Fairs and exhibitions: Réalités Nouvelles, Paris - St'art, Lille - Contemporary Istanbul 2009-10 - Comparaisons - Biennale 109 - MAC 2000 (1995 to 2005), Paris - Nara, Japan - Seoul, MANIF.
 Istvan PETO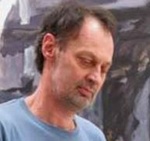 Painter and engraver. Born 1 September 1955 in Hungary
Lives and works in Saint Denis (France 93) since 1984
 Education: Workshop Lenkey, School of Decorative Arts in Budapest
Recent exhibitions
2010 - Artogue Gallery, Clermont-Ferrand - BBV Galerie, Paris
2011 - BBV Galerie, Paris
2012 - Art Brussels - Gery Art Gallery, Namur
2014 - Galerie Atelier des Marches, Paris
2015 - Bonnet gallery- Dufay Bonnet, Paris - Malebranche Gallery, Paris
 Janos KALMAR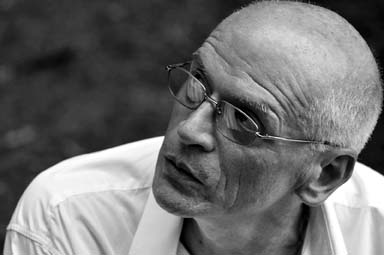 Born in 1952, Budapest. Between 1973 and 1978 he completed his studies at the Academy of Fine Arts in Warsaw and in Budapest. In 2011 he received the degree of Doctor of Liberal Arts, DLA, at the Hungarian University of Fine Arts in Budapest. Since 2011 he lives in Paris. He is represented in Paris by Galerie Martel-Greiner, Galerie Art Aujourd'hui and Bergman Gallery in Budapest.
 Works in public collections
British Museum (GB), American Numismatic Society – N.Y. (USA), Graf Zeppelin-Haus (D), Museum of Fine Arts - Poznan (PL), Skironio Museum - Athens (GR), Hungarian National Museum (H)
 Recent One man shows
2015 Spiritual gravitation, Fuga, Budapest (H)
2014 Spiritual gravitation, Vajda Stúdio, Szentendre (H)
Recent Collective exhibitions
2015 Salon des Réalités Nouvelles, Parc Floral, Paris (F)
109 Biennial, Paris (F)
(Meta)physik der Gegenwart Bad Saeckingen (D)
2014 68. Salon des Réalités Nouvelles, Parc Floral, Paris (F)
 Reflections, with Remi Favier, Thomas Lardeur, Paola Palmero, Galerie Duchosal, Paris (F)
Images of the exhibition: