John MYERS - Bernard THOMAS-ROUDEIX
Jean François OUDRY - Véronique NÉROU
Gottfried SALZMANN
from June 1st to June 23rd 2018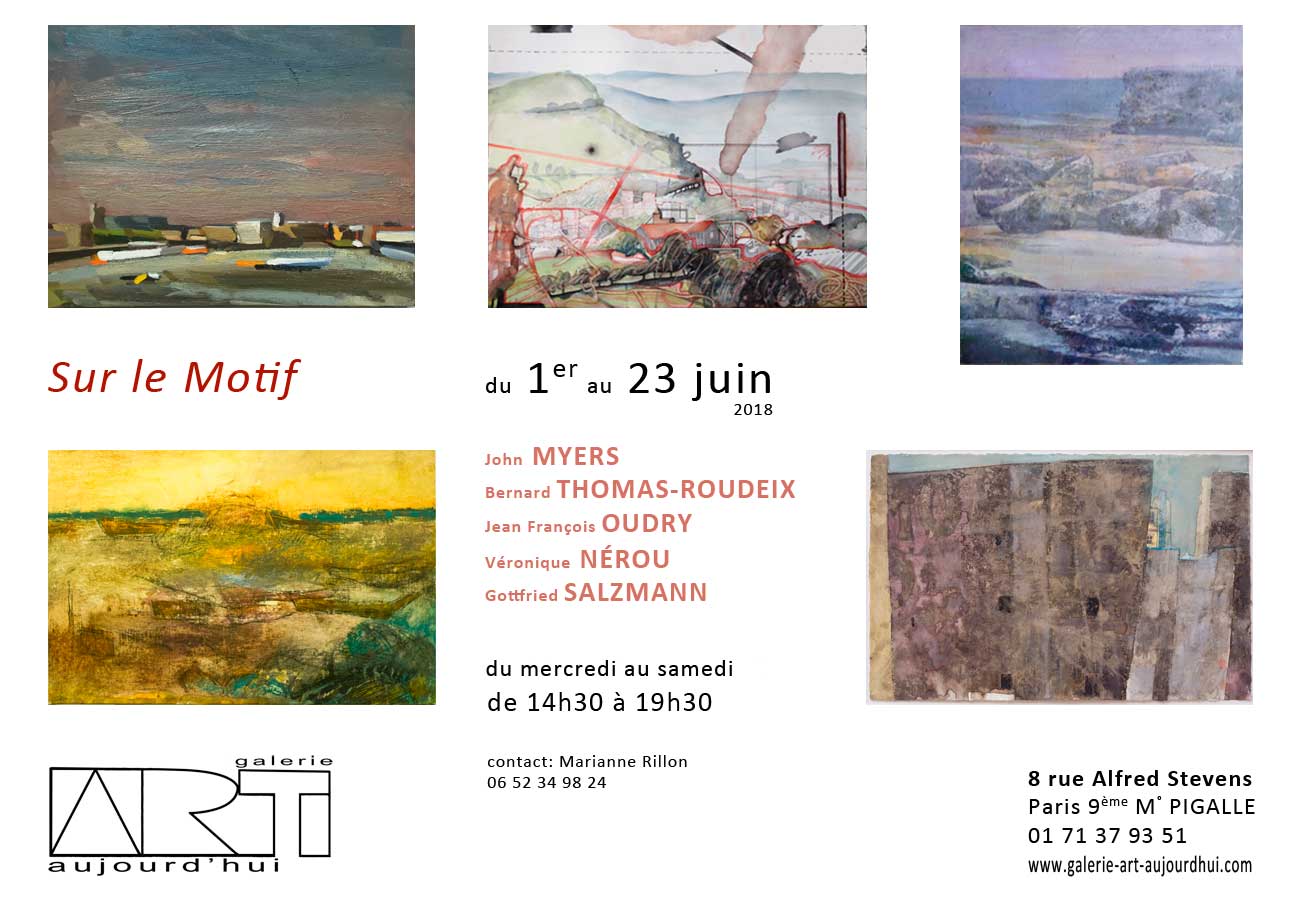 Painting landscapes from observation, painting from the "motif" seems to us, nowadays, to be a leftover practice dating from the 19th Century.
The "New figuration" is edging more towards "imagery", by privileging a relationship closer to the photographic image, rather than a relationship with reality based on  sensory perception. Yet an image of something real is not reality but it's cliche. 
We circumnavigate "La Mode". The artists we present see and reinvent the landscape in different ways, they all ask the same questions when in front of the motif : "What do I wish to paint and how shall I go about painting it? How can I invent new ways of expressing reality and confronting the landscape as a contemporary artist?"
Galerie ART aujourd'hui
8, rue Alfred Stevens
Paris 9ème (métro Pigalle)
Open 2.30 to 7h30 pm Wednesday through Saturday
Contact : Marianne RILLON : 06 52 34 98 24
This email address is being protected from spambots. You need JavaScript enabled to view it.
www.galerie-art-aujourdhui.com
John MYERS who we present for the first time is among the rare painters who still dare to confront the motif directly. The Thames in London or the L'Herault countryside, were he has settled recently, as well as his interiors, are his recurrent subjects. His landscapes widely brushed in thick paint do not seek to reveal details or an anecdotal figuration, but the atmosphere, the air and the light  of the landscape. 
John Myers continues as a contemporary artist to paint in the great tradition of classical landscape (19th Century) The motif is generously interpreted and visually perceived on the spot, and then he continues to work on them in his studio. His paintings always try to preserve the "little sensation" so dear to the great French painter Corot.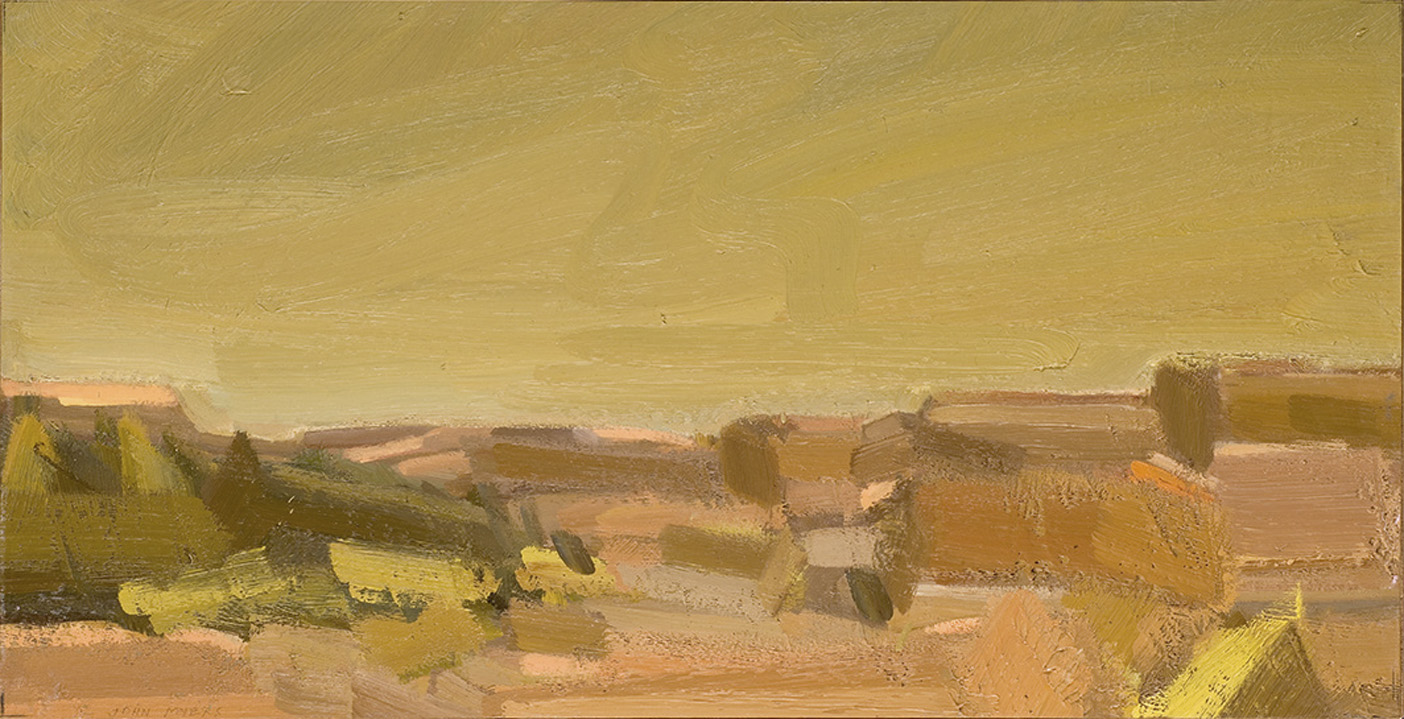 Bernard THOMAS-ROUDEIX shows regularly in the gallery. He begins his landscapes on the motif based on observation by doing sketches and watercolours. But from the start he mixes observation and interpretation with signs that later go to structure his paintings. How to signify this tree, this church, this village these places , always chosen because they are dear to him, and how to find their equivalent within his own personal pictorial language. We shall see recent ceramics by him which, although far from landscape, will once again question the motif.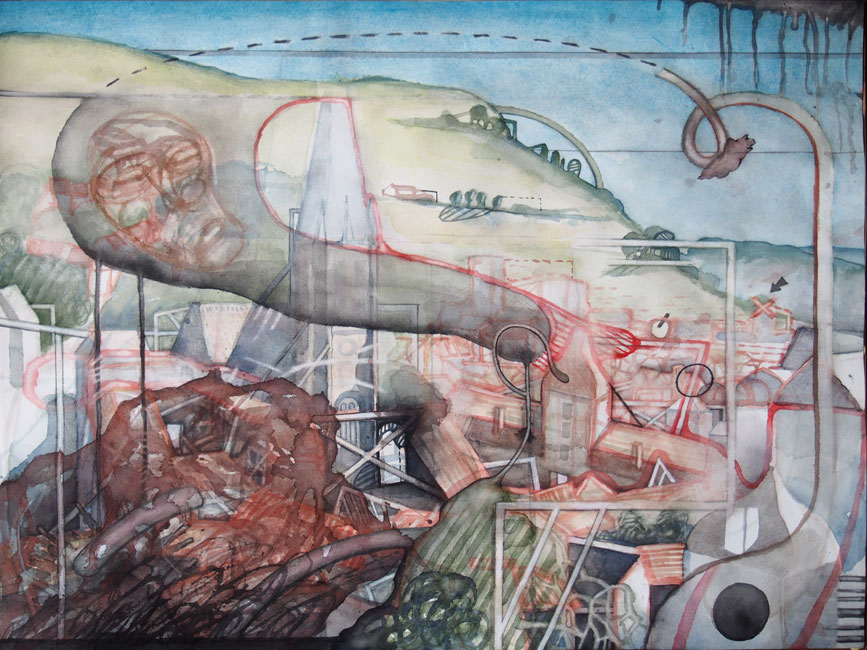 Jean Francois OUDRY invents landscape. The motif is pure imagination. Forest texture, smooth and raw green meadows, cuts and layers of geological strata, rock ridges in quarrys, hollowed with huge chasms, streaked with white roads. reflecting the fluid white of empty skies and waters. Jean Francois Oudry contructs the aspects of his motif as pictorial elements of his pictures. They are their texture and structure.  His mineral deserted landscapes, are bathed with light. The rare colour can be violent. His landscapes of nowwhere, without title, leave us nevertheless a feeling of reminiscence.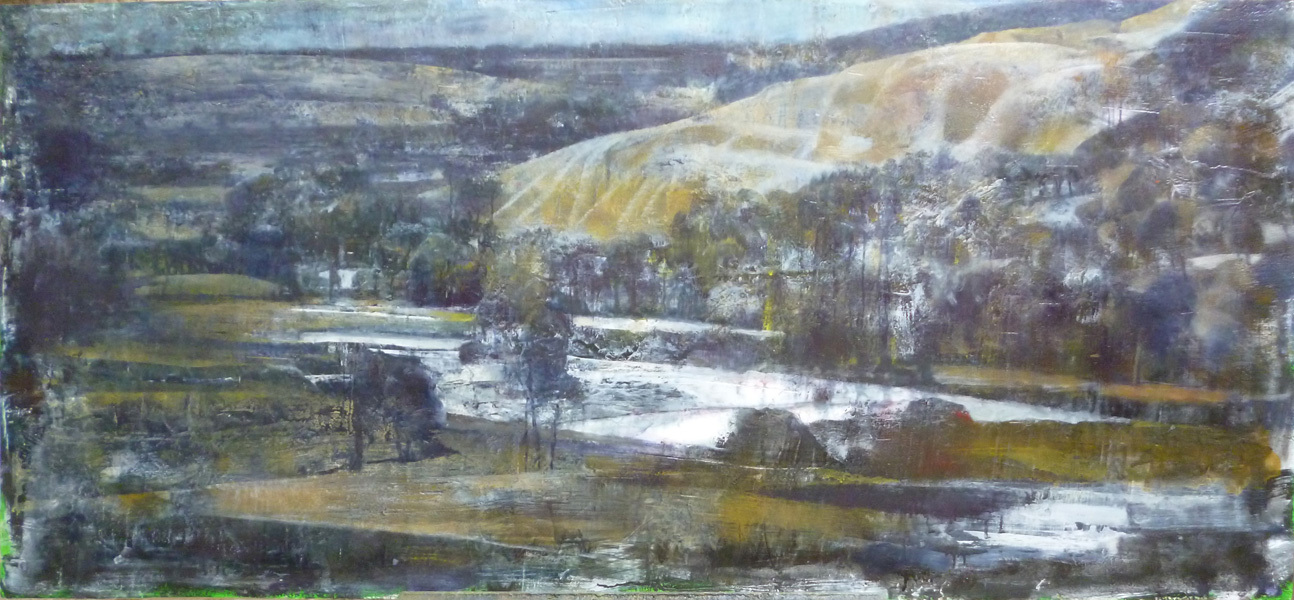 Véronique NÉROU lives most of the time between Southern India and Thailand and this remote way of life gives a very personal flavour to her painting. Her relationship to the motif, leans towards the quest of an elsewhere that is both warm and mysterious. Her motifs, are objects she has met in her daily life, boats, rocks, puddles of warm light, a Turner like glare in the evening light, that one does not necessarily recognise or name, but they make a singular presence in the picture.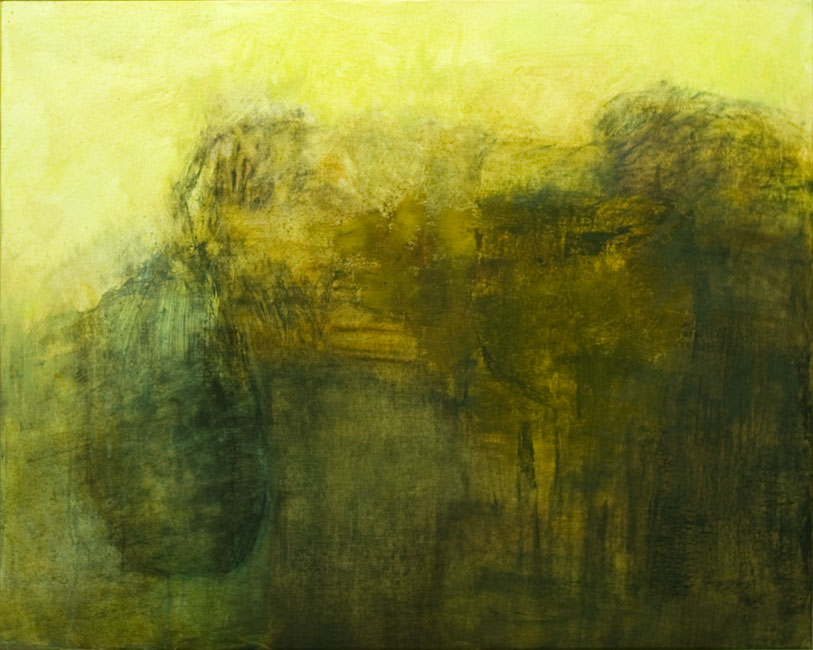 Gottfried SALZMANN has since long gained international acclaim for the virtuosity of his watercolours, especially his series of New York. Always looking for an original perspective, he also uses photos to keep track of the fleeting moments (New York seen from a helicopter, Reflection on glass etc...). then he recreates the motif by interpreting it in many series made in his studio. His legendary mastery of drawing, watercolour and various other techniques gives him great freedom in creating his subject. In this exhibition there are some rare works from the '70's and '80's.
Gottfried SALZMANN Paris, Mur noir aquarelle 30x47cm, circa 1970,
Biographies
John MYERS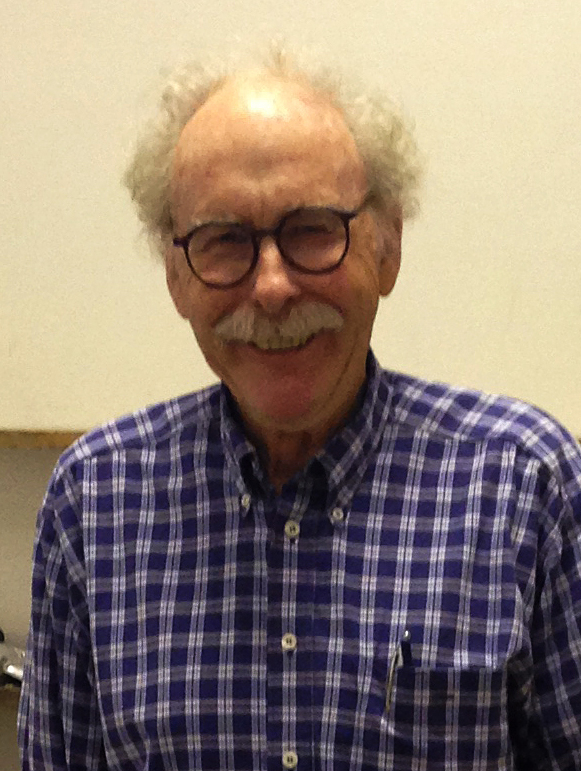 Born April 22, 1940, in Los Angeles. French nationality. Lives and works in Languedoc Roussillon.
John MYERS studied art history in Edinburgh and then painting at the Ecole Nationale Superieure des Beaux-Arts in Paris from 1971-1977. He was a professor at the Fine Arts Workshops of the City of Paris from 1986 to 2002, and since then he has been a visiting professor at art schools in London. He has participated in numerous exhibitions in France, England, Ireland and USA, and in 2009 was a laureate of the Taylor Foundation.
Recent exhibitions:
Gallery Peinture Fraîche. Paris, 1990 to 2018 - Bond House Gallery, London, 2013 to 2016 - Aline Le Gars Gallery, Montpellier, 2007 -
RHA Gallery, Dublin, 2012, 2013 - MAC Paris 2007-2008 -
Claudine Legrand Gallery, Paris - 2009, 2010 - UNESCO, Saint John of Compostela, Spain, 2010 …
Jean-François OUDRY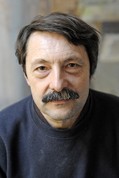 Born on May 26, 1957. He graduated from the Ecole Nationale des Arts Appliqués (Duperré) in Graphic Arts. Between 1987 and 1989, he studied at Casa Velázquez, of which he is a graduate. In 1990, on his return from Madrid, Jean-François OUDRY inaugurated a pictorial work on the landscape.
Recent personal exhibitions:
Gallerie ART aujourd'hui (Paris) - Gallerie de l'Europe (Paris) - Galerie Felli (Paris)
Commanderie des Templiers (Elancourt) - la tannerie (Houdan) - Le Corbusier Gallery (Trappes)
Véronique NÉROU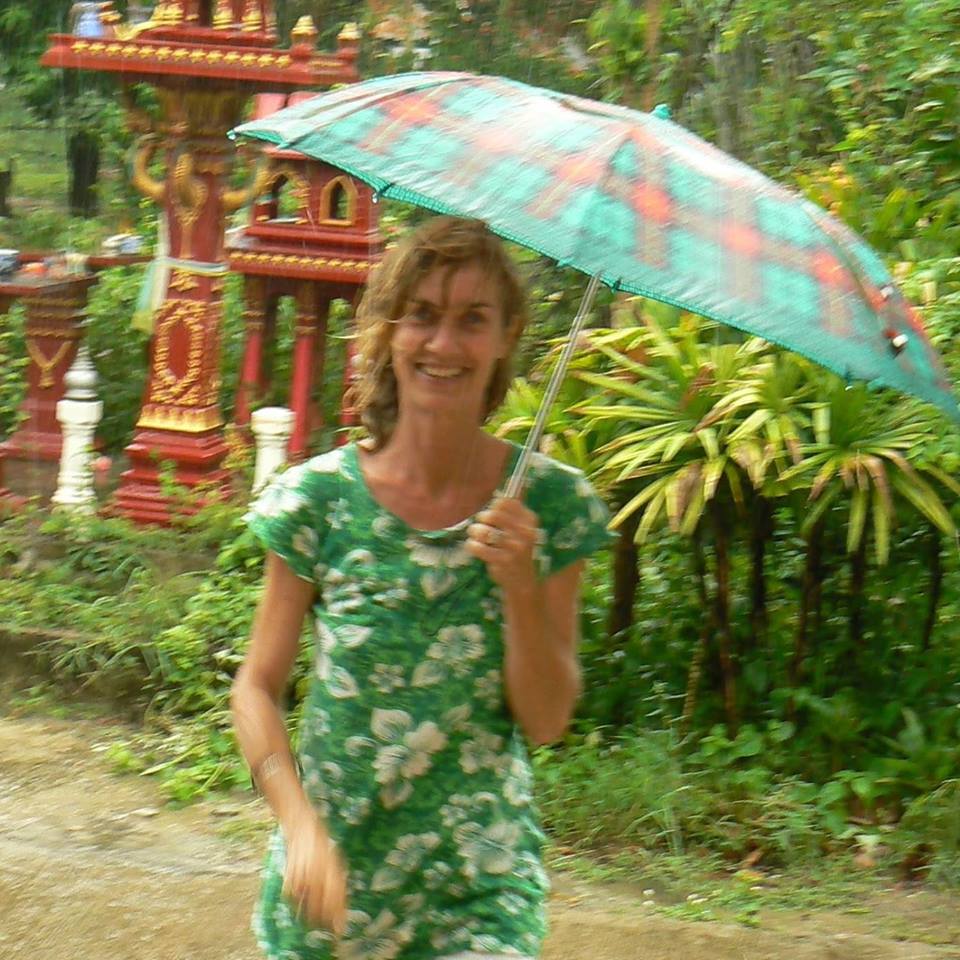 Born in Paris. Studies at the Ecole Nationale Superieure des Beaux-Arts in Paris, Léonardo Cremonini and Pierre Carron workshops.
Selected and exhibited at the Institut de France as part of the Paul Louis Weiller Portrait Award.
1990-2008: Portraitist activity with which she finances her studies and begins her career as a painter.
Share her life between France, India and Thailand.
Exhibitions :
2014, 2015 International Exhibition of Printmaking and Drawing, Le Coins des Arts Gallery, Grand Palais, Paris.
2013 TAYLOR Foundation, Paris,
Permanently: galleries Le Coin des Arts - Peinture Fraîche- ART aujourd'hui, Paris.
Gottfried SALZMANN

 Austrian painter, born on February 26, 1943 in Saalfelden, near Salzburg in Austria. He has lived and worked in France since 1965. Salzmann studied from 1963 to 1965 at the Ecole des Beaux-Arts in Vienna and from 1965 to 1968 at the Beaux-Arts in Paris. He paints in watercolor and is also a draftsman, engraver and photographer. Numerous solo exhibitions in Europe, U.S.A, Philippines, Japan.
Works in public collections: Albertina Museum in Vienna - Museum of Modern Art of Salzburg Rupertinium - Carolino Augusteum Museum Salzburg - Oberösterreichisches Landesmuseum Linz - Collection Essl Klosterneuburg, Vienna - Museum of Modern Art of the City of Paris - National Library of France - Seoul Museum - Jenisch Museum of the City of Vevey - Liechtenstein Art Museum - Metropolitan Museum of Manila.
 G. Salzmann is permanently at Gallerie ART aujourd'hui, Paris.
Bernard THOMAS-ROUDEIX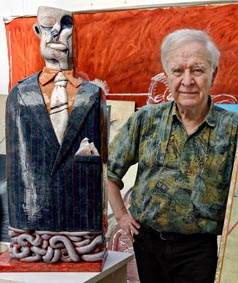 Born in 1942. Education: Ecole Nationale Superieure des Beaux-Arts in Paris. Lives and works in Paris.
Numerous personal exhibitions in France and abroad including:
-Galerie ART aujourd'hui, 2013, 2015, 2016 - galleries: Messine - Peinture Fraîche - Art et Patrimoine - Sèvres (92): Gallery du Sel. - U.S.A, Ann Arbor: The Minotaur-art gallery - Luxembourg, Rodange, Galerie Recto-Verso ...
Numerous collective exhibitions including shows: Mac 2000 -109 - Mai - Comparaisons -Automne - ArtMetz - Puls'Art ....
Public Collections: Hôtel du Département, Rouen.
Illustrations in various magazines and collections of poetry.
Taylor Foundation Award (June 2012)
Permanently: Galerie Art Aujourd'hui (Paris), Galerie Peinture Fraîche (Paris), Galerie Sirénade (Dinan).
Images of the exhibition (photos PhR)
Enregistrer
Enregistrer
Enregistrer
Enregistrer
Enregistrer
Enregistrer
Enregistrer
Enregistrer
Enregistrer
Enregistrer
Enregistrer
Enregistrer
Enregistrer
Enregistrer
Enregistrer
Enregistrer