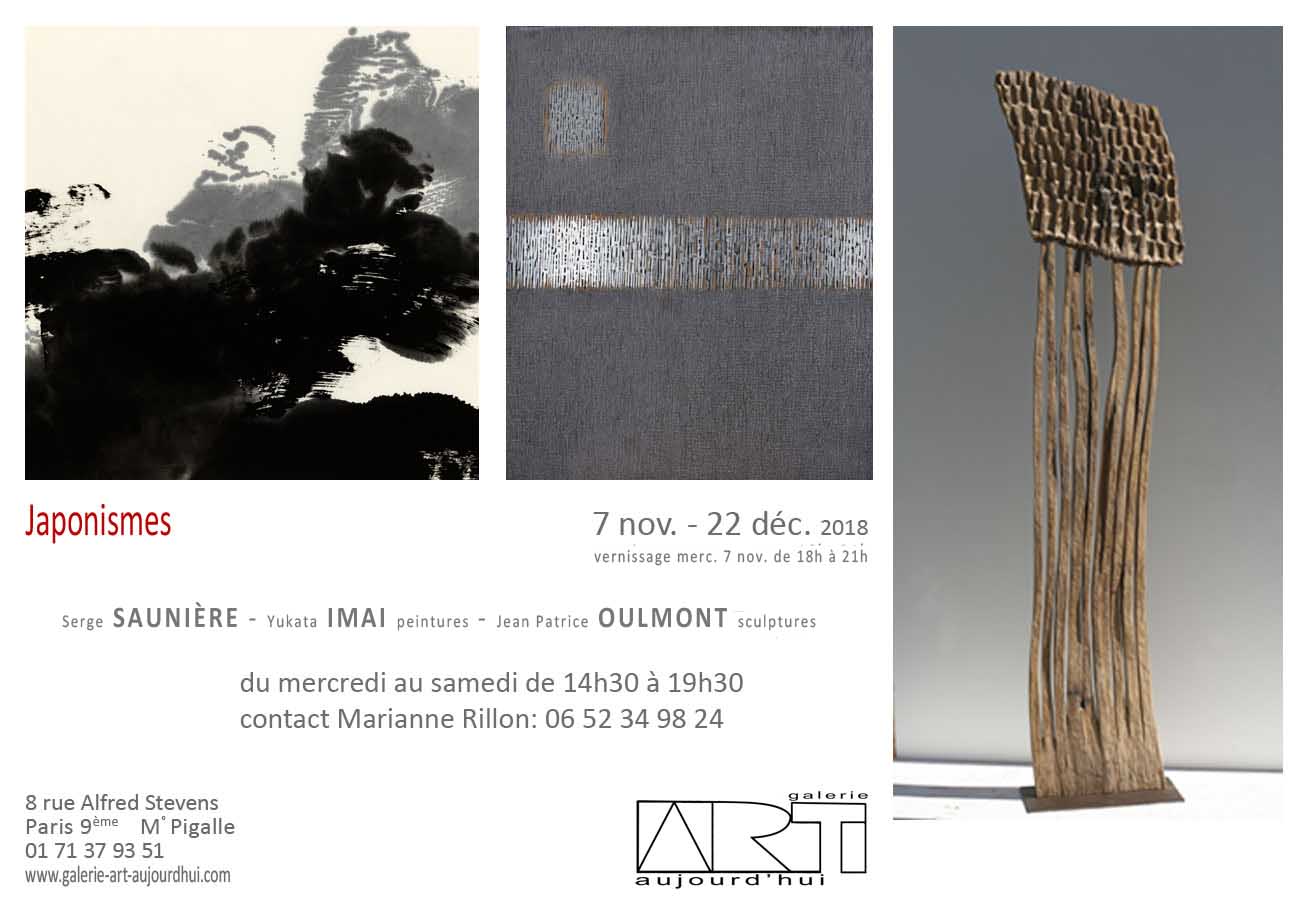 from November 7 to December 22, 2018
Painters: Yutaka IMAÏ - Serge SAUNIÈRE
Sculptor: Jean Patrice OULMONT
Extreme sobriety brings together the three artists we present. An "almost nothing" is enough for them to impose a presence. One can not help evoking the enigmatic formula of Zen Buddhism "Everything is nothing, nothing is all". Serge Saunière's China inks, simple brush strokes on Japanese paper, Imaï's paintings, subtle and silent variations from a black to another black, Oulmont'sculptures hollowing out the wood's tender fibers to bring out the spirit that inhabits the tree according to the ancient Shinto belief. With each of them, we are in a kind of "Japonisme".
Far Eastern cultures, particularly China and Japan, continue fascinating the West. "Japonisme", as an artistic mode, refers to the attraction of Europe to Japan while this country, which had been closed for a long time, opened to the world at the end of the 19th century. Some 150 years later, the fascination still operates. Witness the many official cultural events in Paris, "Japonisme 2018". They offered us a title, but above all, our choices were guided by the obvious resonance and balance between our three artist's works. Each of them invents his own "Japonisme" and offers us the silence of the aesthetic contemplation.
 Serge SAUNIERE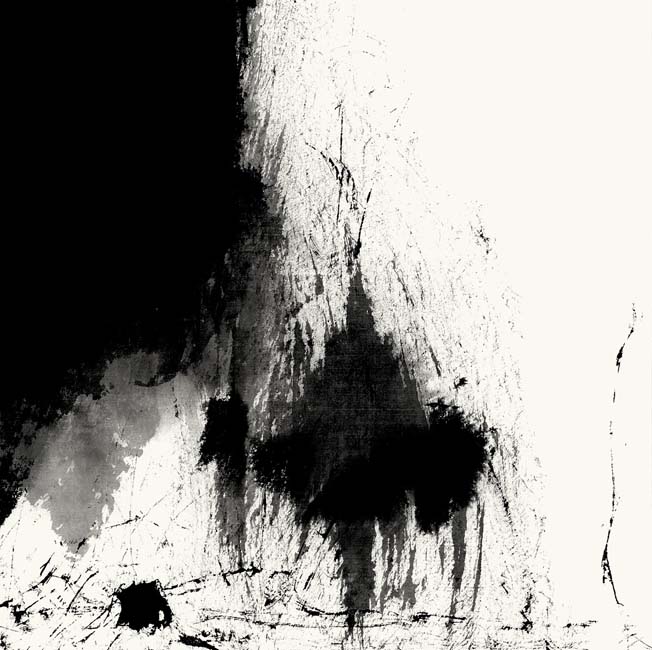 Serge SAUNIERE Ink on japanese paper  43x43cm
Serge Saunière's inks on Japanese paper are part of a long tradition of the Far East. Japanese paper, delicate blotter almost transparent, absorbs the ink immediately. The work is born in the moment, without any repentance possible. Here and now, the ink and the water, the paper and the brush find a harmony always fragile that owes nothing to chance because it emanates from his inner necessity.
The paintings, on the contrary, always large formats, are slowly developed in the extreme sobriety of black and white. Using acrylic colors gives this incomparable sensation of depth, obtained, slowly, layer after layer by superposition of successive transparencies. Immediacy of the while or slow execution; between these two poles, the work of Serge Saunière finds its deep unity. And the artwork always meets silence of meditation.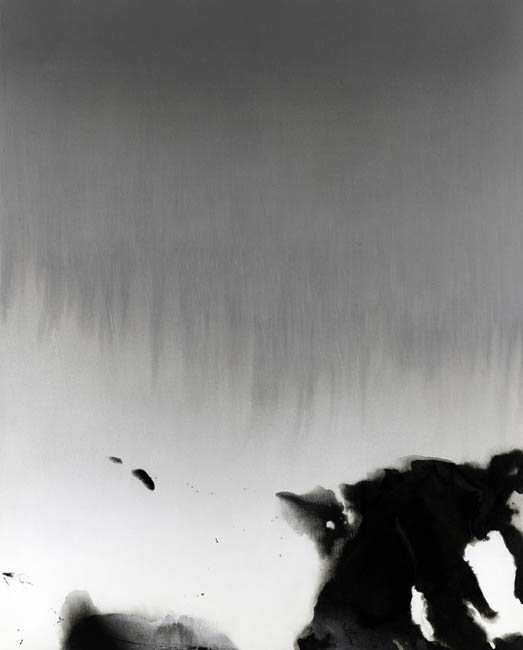 Serge SAUNIÈRE No title acryl/canvas 195x130cm 2017
Yutaka IMAI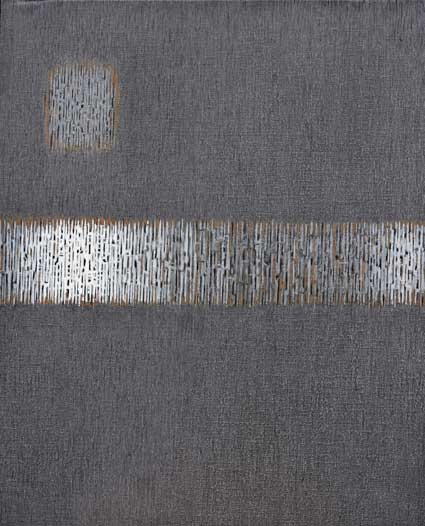 Yutaka IMAÏ Calm oil on canvas 65x50cm 2018
Yutaka IMAÏ's each painting is the culmination of a slow process. He often begins with a sketch on paper, which he develops in oil on a small canvas. Then he resumes his work on larger and larger formats. The same is never the same ... Gradually, tiny variations settle in a rigorous geometry accentuated sometimes by the irruption of colour. These silent transformations are the result of a meticulous pictorial technique proceeding with tiny strokes. With a slow and repetitive gesture reminiscent of the Zen monk's ascetism, raking paths of his monastery, the artist opens a universe where everything and nothing come into harmony. The painting space becomes a moment of eternity.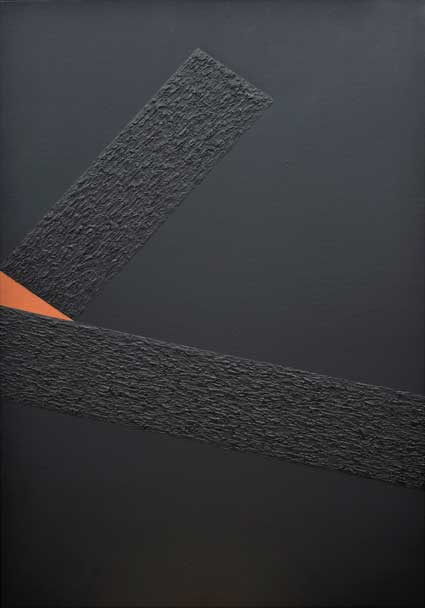 Yutaka IMAÏ Clef ocre huile sur toile 92x65cm
Jean Patrice OULMONT
Jean-Patrice OULMONT La ruche bois h 183cm
Jean Patrice Oulmont does not claim any "Japonisme". Yet, his sculptures come in perfect harmony with the work of the two painters. His woods, hollowed out of their most tender fibers, echo the sobriety of black and white as well as the essential simplicity of our two painters. Their three works have kinship and obvious relationship with dialog of full and emptiness in Eastern thought.
Each Jean-Patrice Oulmont's wood carving preserves the silent vitality of the tree. By successive reductions, and slow maturation, the sculptor reaches the very spirit of the wood, in its heart, where the intimate of self joins the intimacy of the matter. The sculpture is achieved when one feels inhabited by this spirit. A silent communion settles then: the aesthetic emotion.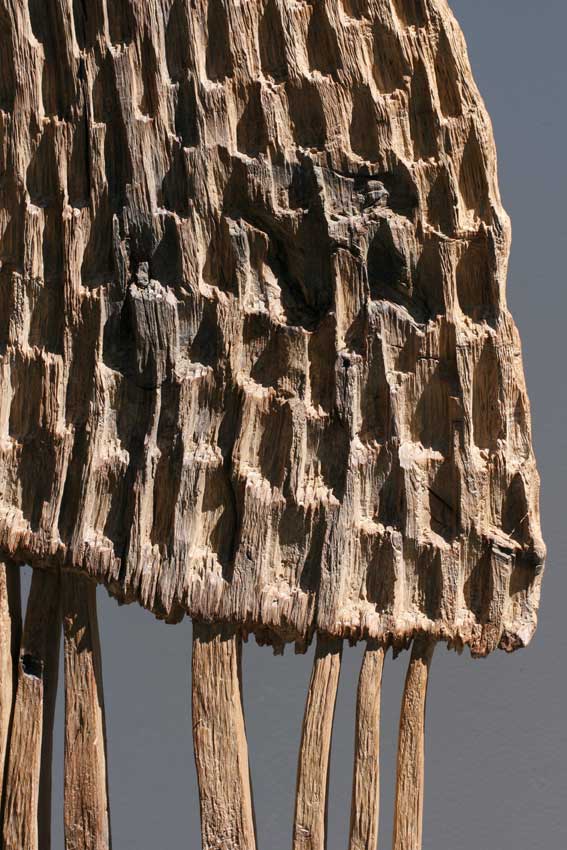 Jean-Patrice OULMONT La ruche (détail)
BIOGRAPHIES
Serge SAUNIÈRE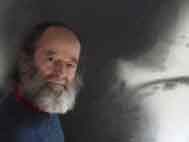 Serge Saunière was born in 1947, he lives and works in the Paris region. Graduated from the Ecole Nationale Superieure des Beaux-Arts in Paris. The scholarship he obtained in 1980 for a study trip to Japan will be decisive for the direction he will give to his painting and his life. He remained in his favorite country until 1988. He taught at the Versailles School of Architecture since 1999 and has exhibited many times in Japan.
Numerous exhibitions in Spain and France in galleries and exhibitions including Mac Paris. - Galerie ART aujourd'hui: Japan, so far, so close, December 2014. Between black and white, April 2016,
Yutaka IMAI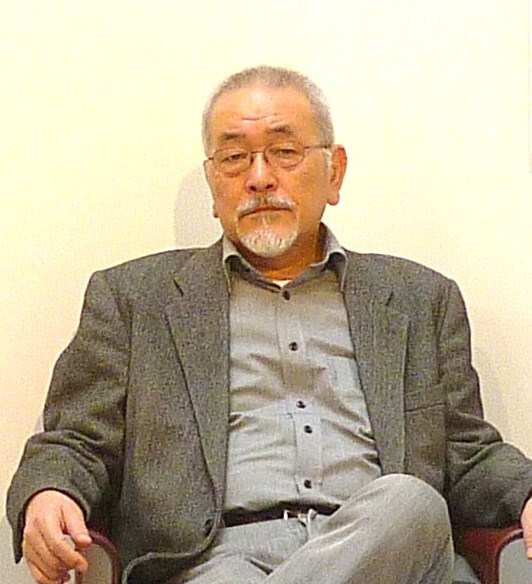 Born in 1945 in Japan. Studies at Musashino, School of Fine Arts,Tokyo.
Recent exhibitions:
Galerie Sikou,Tokyo, 2003 - Muramatsu Gallery, Tokyo, 2005-2007-2009 - Toho Art Gallery, Tokyo, 2011-2013-2015-2017 - Art en Capital: Comparaisons Exhibition since 1990, Paris - Point rouge Gallery, Grimaud (Var ), 2013-2015.
Gallerie ART aujourd'hui, Paris (June 2013: Ineffable présence - December 2014: Japan so far so close – May 2017: Point, ligne, plan...Espace)
Jean Patrice OULMONT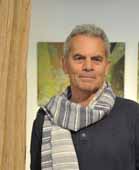 Main exhibitions:
International Fairs and Exhibitions:
in France :
Art-Metz, Réalités Nouvelles, Paris - European Sculpture Meetings in Montauban - Queille Festival in Mirepoix.
Abroad: Linéart in Ghent, (Belgium) - Hannah Peschar (GB) - Affordable Art Fair, London - Royal College of Art, London - Sculpturalasne Brussels - Out of Nature (UK) - Abstraction-Abstractions, Toulouse.
Realization of a monumental sculpture, commission in Seoul.
Summer 2018: Abbey of Escaladieu (Hautes Pyrénées)
Personal exhibitions:
Galerie Protée Paris - Flichy Gallery, Paris - Bogena Gallery, Saint-Paul de Vence - La Tanerie, Houdan (78) - Dondolando Arte, Parma (Italy) - L'Hirondelle Gallery, Carla-Bayle (Ariège) ...
Galerie ART aujourd'hui, Paris: Between black and white April 2016.
Labégorre Fund in Seignosse (Landes 2016)
Exhibition's photos
Exhibition's video
Enregistrer
Enregistrer
Enregistrer
Enregistrer
Enregistrer
Enregistrer
Enregistrer
Enregistrer
Enregistrer